De Zwarte Beek
Limburg's Zwarte Beek is one of the most important river valleys in Flanders. The unique, peat-rich area has a great variety of vegetation and (endangered) animal species. Management of the river aims to safeguard and restore the peat bog, which plays an important role in CO2 capture.
Since 2001, the Flemish government has been investing in the Zwarte Beek nature development project to conserve and restore the unique river valley system. The Zwarte Beek valley is largely under Natura 2000 protection thanks to its unique flora and fauna and the metre-thick layers of peat that occur in the area. Due to its CO2-storage capacity, the peat plays an important role as a climate buffer, but suffered from desiccation, releasing CO2 into the atmosphere. Currently, there are about one million kg of CO2 stored in the peat bog, comparable to the annual emissions of 500,000 cars. 

In 2020, Flemish Minister for Nature Zuhal Demir provided a new financial boost of 4.2 million euros for the new 'Valley Project Implementation Plan' development phase, in association with the VLM and ANB. Ecology and hydrology are inextricably linked here. In addition to the continuous focus on restoration and development of the plant and animal communities in the area, the measures are aimed at maintaining the sponginess of the wet peat landscape. Actions include raising the water level in the river, elevating the river bed and filling in existing side channels.

Recreation is also part of the nature development project. The Flemish Government is committed to the experiential aspect of the Zwarte Beek, as one of the most beautiful and largest nature reserves in Flanders, by creating a recreational structure and removing all kinds of structures that have fallen into disuse.
theme
---
water, management, biodiversity
innovative aspects
---
policy innovation
slideshow
Flemish Minister for Nature, Zuhal Demir, visited Zwarte Beek Valley as part of the new multimillion investment.
---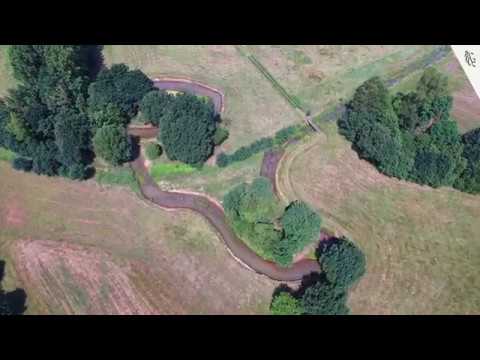 Video of the Zwarte Beek's new meandering course in Beringen and Lummen.
In the past, the Zwarte Beek was straightened out and weirs were constructed so that fish could no longer migrate upstream. This led to a large-scale re-meandering in Beringen and Lummen.
photo: Vlaamse Milieumaatschappij, 2017
---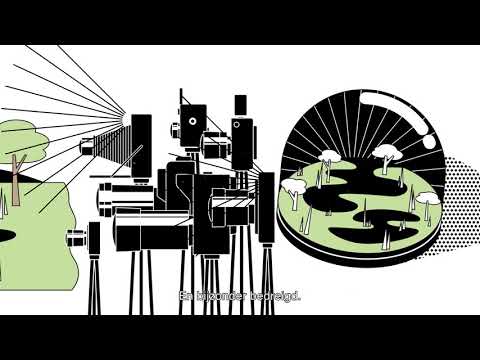 Video of peat restoration in the Zwarte Beek Valley
The sponginess of the age-old peat is essential for CO2 capture. Drought threatens the release of a million tonnes of CO2.
photo: Vlaamse Landmaatschappij, 2018
---